Our Planning Process
We take a holistic approach to our planning process and try to evaluate all aspects of our client's financial world. We evaluate where there may be inefficiencies and where improvements can be made. We understand that many of our clients (individual and corporate) receive financial advice from other professionals (bankers, accountants, attorneys, etc) and we understand that this may seem overwhelming at times.  We pride ourselves in educating our clients through this process so they understand how each decision is impacting their overall goals and objectives.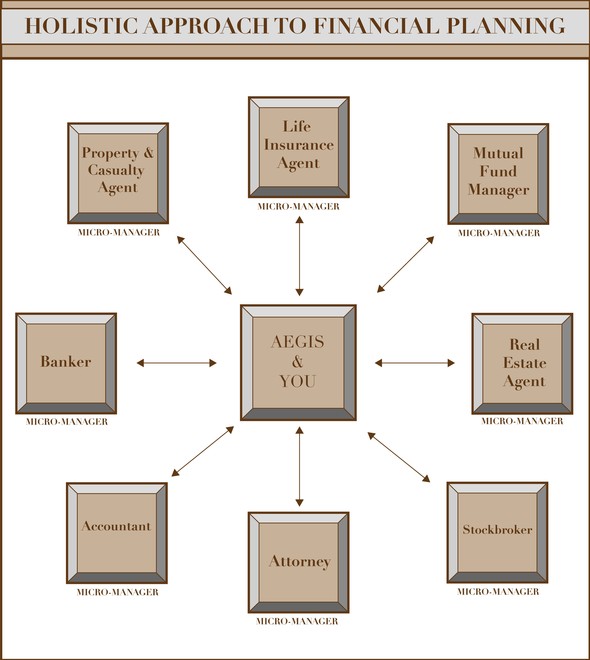 We will work with and, in some cases, replace the other micro-managers in your world.